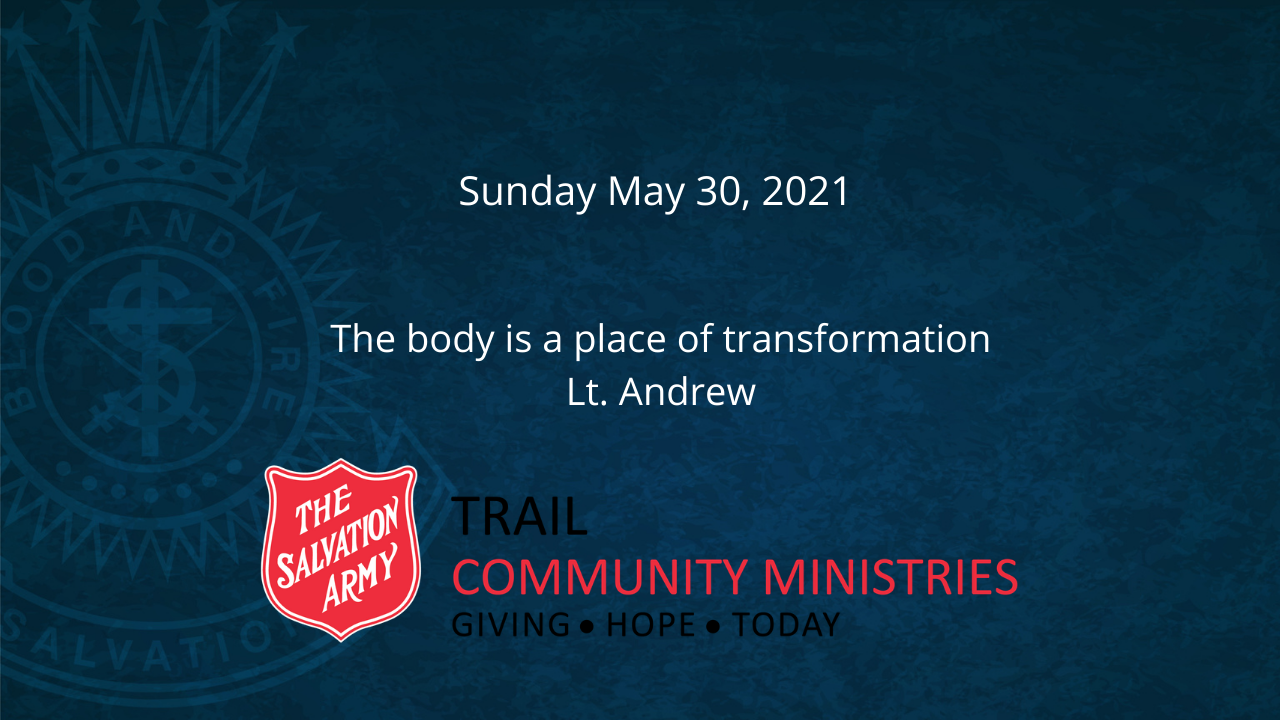 30 May

A Place for Transformation
Hello!
Thank you so much for joining us this week! We are continuing our series looking at what it means to be the body in the world. We are exploring Acts 16 and how being welcomed into the body brings transformation.
We pray you are blessed and encouraged this week.
Peace be with you,
Olivia & Andrew